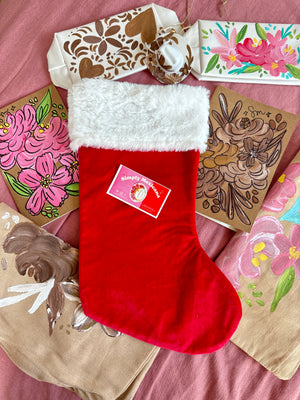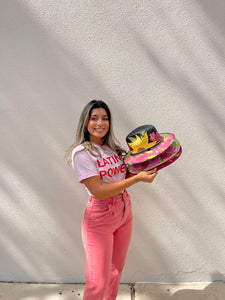 H O L A HERMOSAS
Simply Mexicana is a South San Antonio home-based "tiendita" full of hand painted and handcrafted  items by Karen Noemi Gonzalez.
Hola!!! Feliz día ✨ Let me reintroduce myself really quick because it's been a little while 🤍 To our new followers and the ones that know me since day 1, I'm @karenncactus! I started painting just as a little hobby back in 2016 when I was still in college. I am a Mexicana DACA recipient, 25 years old, chocolate and coffee obsessed, a virgo, and now a more "official" part time jefita and artista , Gracias a Dios 🤍 I'm in love with painting florals and all the colors. I started painting sombreros and doing local markets back in august of 2020. I'm still learning so much but I love growing and getting to meet so many other amazing small business owners and dreamers! Every week I do my best to hand paint at home to prepare for my local markets / pop ups 👩🏼‍🎨 Each sombrero is imported from Mexico either brought specifically for Simply Mexicana or I've purchase from other Imports Small Business ! I am very grateful for all this has brought, your kind words and huge support melt my heart every single day! Thank you for helping me grow and challenging me to get more creativa as we go. I can't wait to see what the future holds for us si Dios quiere, las quiero!!!✨
Inspired by all the flores y colores. Todo pintado y hecho a mano con mucho amor.
Mil Gracias and all the love, Karen Gonzalez.